Seven of the best comebacks in sports history
Trailing Atlanta by 25 points in the third quarter you could have been forgiven for switching off the TV as a New England Patriots fan watching the 2017 Super Bowl.
However, lead by 39-year-old Tom Brady, the Patriots launched a stunning comeback, described as the best in Super Bowl history, with Brady becoming the first quarter-back to win five Super Bowl rings.
With a great comeback always comes the turning point; Julian Edelman's phenomenal catch for a first down, under pressure from three Atlanta players, with two minutes left on the clock proved to be exactly that, allowing James White to level the game on a two-yard run.
After that Super Bowl thriller, here are seven more of the best comebacks in sport, some you may of heard of, others maybe not.
Lasse Viren – 10,000m – 1972 Olympic Games, Munich
On the 12th lap, Finish runner Lasse Viren was tripped by Emiel Puttemans sending him sprawling to the surface, with Moroccan runner Mohamed Gammoudi also getting caught up in the aftermath.
Gammoudi was down and out, picking up an injury in the fall. Viren however, was straight back to his feet with a 20m deficit to make up and 12 and a half laps to go.
That might not sound like too much, but in an endurance race making up gaps that size is one of the toughest tasks. Not only do you need to have enough energy to get to the end of the race, you need to find the speed to catch up to the rest of the pack.
Incredibly, it only took at matter of seconds for Viren to find himself back in contention, with the crowd cheering him on as he recovered back to the leading pack.
Viren then produced an unprecedented last 600m to take the gold medal in a world record time – one which still stands as the fastest ever 10,000m at the Olympiastadion in Munich.
England – 1981 Ashes, Third Test – Headingley
With Australia up 1-0 after two Tests, the 1981 Ashes headed to Headingley, where Australia looked set to take a 2-0 series lead.
In a match where England were forced to follow one after the first innings, a victory was so unlikely that England had odds of 500-1 to win.
However, Ian Botham, who just resigned as captain due to poor performances, had other ideas, producing a total of 149 runs, giving England a small lead of 129, forcing the Australians to bat once again.
A lead which you would have expected the Australians to claw back, yet an inspired bowling display the following day from Bob Willis, saw him take eight wickets for 43 runs, as Australia fell for just 111 runs. Suitably fired up, England went on to win the series 3-1.
In what was described as Botham's Test, it was only the second time in history a team won a test match after being forced to follow on.
Nick Faldo – 1996 US Masters – Augusta
Having lead the first three rounds at the 60th US Masters, Greg Norman went into the fourth and final day with a six-shot lead over Britain's Nick Faldo.
Norman and Faldo were paired together for the closing round, and after seven holes Australian Norman, despite have his lead reduced to four shots, still looked on course for victory.
While Faldo continued a flawless day, Norman who had never won the Masters in 14 attempts, completely collapsed over the next 11 holes, and twice found the water for double bogeys.
Faldo's score of 67 was the best that day, while Norman's 78 was one of the worst. It was one of the most astounding comebacks and collapses in golfing history, handing Faldo his third Masters title.
In a great show of sportsmanship, afterwards Faldo and Norman embraced, the Englishman almost seemed more upset for Norman than the Australian himself did.
Faldo told the press afterwards: "I honestly, genuinely feel sorry for him. He's had a real rough ride today."
Manchester United – 1995/96 Premier League 
In a glittering managerial career that spanned over 39 years, Sir Alex Ferguson was certainly no stranger to a comeback, a trait that defined the teams he managed.
The one that sticks in the memory are the 1999 Champions League Final where injury-time goals from Teddy Sheringham and Ole Gunnar Solskjær completed a famous treble for United.
Their comeback to win the 1996 Premier League though is one that is overlooked. With Newcastle United 12 points ahead in January, no-one would have bet on on Fergie's team winning the title.
Going into the season with a young squad and little spending, a 3-1 loss on the opening day to Aston Villa, saw BBC pundit Alan Hansen famously say: "You never win anything with kids."
Newcastle, meanwhile, had a storming start after a big-spending summer. However a run of fives losses in seven games after January, while United went on a near-perfect run spurred on by the return of Eric Cantona from an eight-month suspension, saw Fergie's men overhaul them in the title race.
This as well as Ferguson's mind games prompted a famous quote, or rant, from Magpies manager Kevin Keegan live on Sky Sports, as United went on to win the title by four points.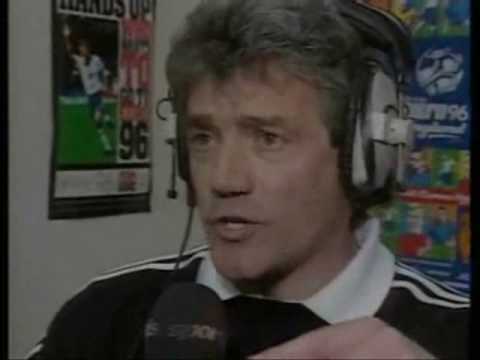 Houston Rockets vs San Antonio Spurs – NBA, 2004
Perhaps one of the best one-man comebacks in history, with Houston Rockets 10 points down against San Antonio Spurs in the final quarter, Rockets swingman Tracy McGrady score 13 points in 33 seconds to secure a 81-80 win for the Rockets.
McGrady scored four consecutive three-pointers – one was part of a four-point play – his last one coming 1.7 seconds before the end to secure the victory.
Liverpool, UEFA Champions League Final – Istanbul, 2005
Keeper Jerzy Dudek was the hero as Liverpool fought back from 0-3 deficit at half-time to shock the giants of AC Milan, winning the Champions League on penalties in one of the most famous comebacks European Football.
Struggling in the league at the time, the Merseyside outfit produced a number of shocks against European giants, including Juventus and Chelsea, on their way to lifting the club's fifth Champions League trophy.
Most expected an AC victory, and by the interval Milan fans were already celebrating victory, after Paolo Maldini and a double from Hernan Crespo sent them into half-time with 3-0 lead.
However, a Liverpool team with Steven Gerrard leading them could never be written off, and it was their captain fantastic who headed them back into the game.
Vladimir Smicer was an unlikely hero, really putting pressure on AC after his long-range attempt was fumbled by Dida to bring Liverpool right back into the game, before the outstanding comeback was completed when Xabi Alonso pounced on the rebound from his own penalty which had been saved by Dida.
The Italian side was totally stunned by the comeback, having completely dominated the first half, and despite golden chances to win it, Dudek produced an incredible double save from the shellshocked Andriy Shevchenko to send the game to penalties.
Liverpool's Polish keeper then replicated Bruce Grobbelaar's famous "spaghetti legs" to put off Milan's usually reliable penalty takers and bring the trophy back to Merseyside.
Team Oracle USA – America's Cup 2013
The 34th America's Cup saw challengers Team Emirates New Zealand take an 8-1 lead, just one point away from victory.
That was before the defenders Team Oracle USA brought in British sailor and five-time Olympic medalist Sir Ben Ainsley as a tactician for race six.
Despite this Oracle fell 0-6 behind after eight races, due to penalties they had imposed on the, and by the twelfth race New Zealand just needed one more victory as they led 8-1.
However, with Ainslie's presence now being felt, Team Oracle were flawless and they won the next eight races to stage an extraordinary comeback to defend the trophy.
The gruelling competition was the longest-running America's Cup series in history.